How to Choose the Best Website Design?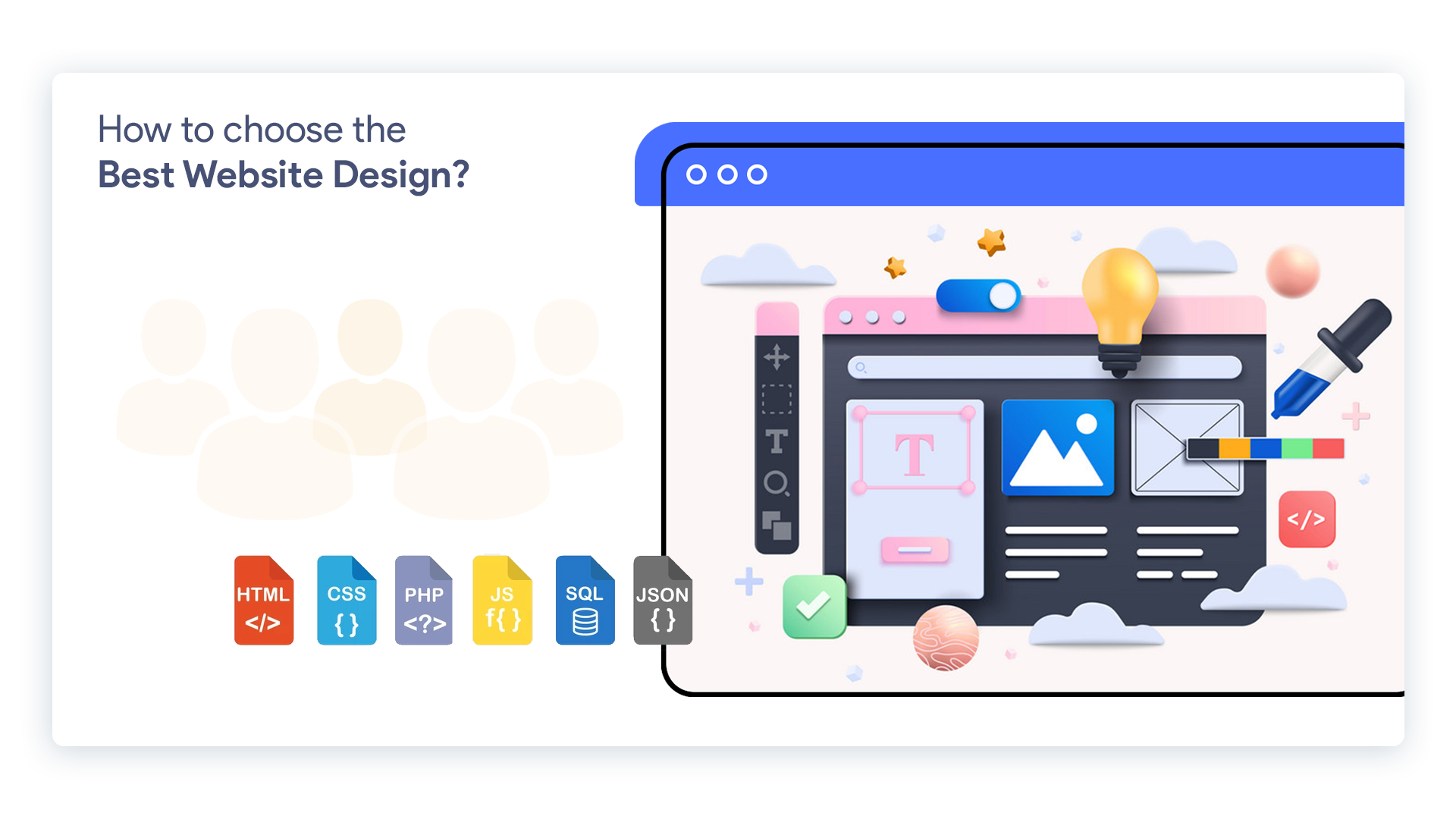 The design of your website can make or break your branding and a site visitor's user experience. This speaks volumes about your brand's capabilities. In this day and age, web designs are the 'cover' that people judge the book by, and there are only a few exceptions. So what is a website design and how can you choose the ideal design for your brand? Stay tuned as Alapra breaks it down for you!
What Is Website Design?
Website design is made of two main components, the first being the look of your website and the second being how it makes users feel. If you ask us, both the user interface and user experience are equally important but a third factor nicely packages it all in. This is the compatibility of your website design with your brand. Website branding is crucial for any business with a site.
For example, think about a date. Good looks and a great personality is such a win. But if they're headed on a musical journey travelling around the globe and you're an advocate for mental health who needs to be in one place, it's just not going to work out. Unless there are those rare exceptions we mentioned earlier.
The Types of Website Designs to Choose From
There are many diverse website design styles that one can choose from and it might seem a little overwhelming at first. But we've got you covered, so let's get on this date and learn a little about the various website design aspects you can choose from of which the basics are outlined here.
Single vs Multi Page
A single-page site is a website with just one HTML page. There are no external pages, such as an About, Services or Contact Us page which is exactly what multi-pages have. Choosing from either requires a content-oriented approach.
For example, a brand with very straightforward and minimal content can benefit more from a single-page website design. On the other hand, multi-page website designs are better for larger brands with more content, diverse SEO needs, and an aim to scale. 
Static vs Dynamic Website
Static designs couldn't have had a better description than its name; 'static'. The web design is unchanging across every single page and is the same for every user. Dynamic designs are the exact opposite. They present a personalized display of information according to the user. 
Multilingual websites are a great example of the latter. A heavy content-driven brand with constantly changing information requires a dynamic website design to be anything close to successful. The best part? Information updated on one web page will easily be reflected on the others without manually editing each page like a static design. 
Responsive vs Adaptive Design
Responsive website designs can respond to the screen size of the device they are seen on and effectively organize and resize its content and elements to give the user a clean and easy experience. Adaptive design requires individual layouts created for each device screen size. While the former takes less time, adaptive design has more optimization capabilities which improve the user experience. 
Liquid vs Fixed Design
A liquid website design changes the layout to fit the screen resolution scaling the content and design elements by percentages. A fixed design on the other hand maintains the layout within a specific width, giving designers more control over the placement of content and design elements according to their preference without moving despite changes in the screen resolution.
3 Tips to Choose the Perfect Website Design
Choosing the perfect website design can be quite daunting. However, following these basic yet vital steps might help you figure out just what you need. 
Choose a Design According to Your Brand Goals
Knowing your brand identity and goals help you figure out the right website design for the brand to become successful. eCommerce is a need where products need to be updated constantly. Likewise, personal blogs or your portfolio website might remain unchanged for a while. Either way, you want your visitors to enjoy being on your website. So, while aesthetics are important they should also not slow down your site. 
The best design is one that helps you achieve your goal, whether it's sales, educating people, etc – whatever your brand wants.
Mobile Responsiveness
With 62% of website traffic coming from mobile devices, focusing on a website design that supports and enhances mobile responsiveness is instrumental to brand success. The chance of someone using a poor mobile site returning to your great desktop version is almost non-existent. 
Pick the Right Branding Agency to Create the Website Design
A website designer will curate a website design well-suited for your site showcased through a mockup. A web developer will bring it to life. A branding agency can do wonders here. The agency will provide you with the design and development while ensuring everything seamlessly blends with your brand.
Website Design: The Key to Attracting Customers!
Website design that is attractive, user-friendly, and functional can be tricky to achieve. Alapra can be the perfect solution for this with a brand-oriented approach to get your customers to feel the essence of your brand while enjoying browsing through your website.