5 Tips to Build a Small Business Website
Pamela (Pam) is our imaginary client, passionate about promoting her little baking business. Her first step after growing up in her neighbouring community, along with some Facebook customers, is to build a small business website. Business owners are often scared to build a website, either assuming the process is too challenging, expensive, or both.
In this blog, we plan to break those myths. With a little help from Pamela and her baking business, let us tell you why business websites are important and five tips to build an effective one!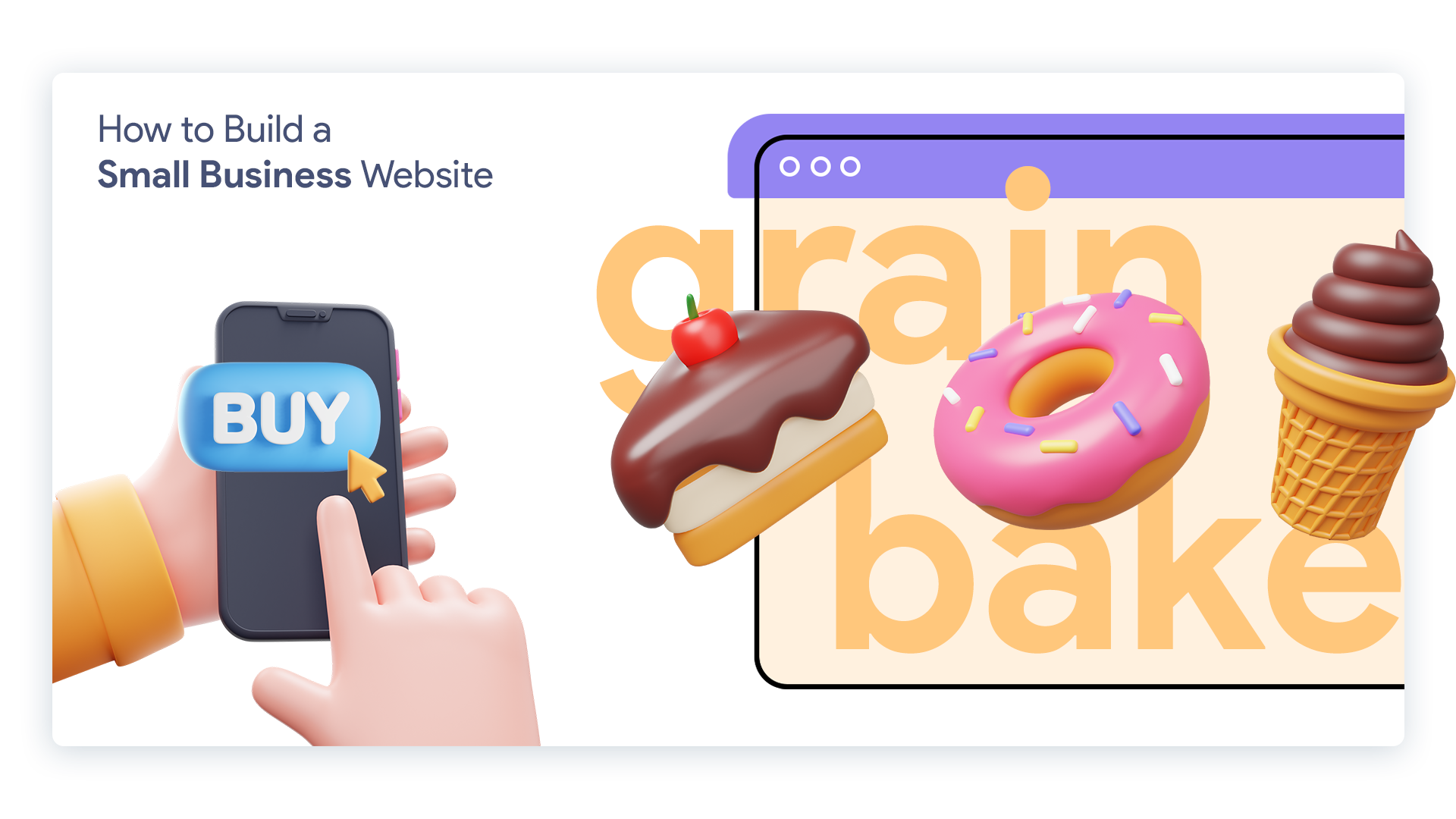 Small Business Websites - Are They Important?
Business websites are a clear demonstration of your business and its values. Let's take Pamela's small business, for example. Her most popular products are "# bosswomen" cupcakes, in support of female empowerment inspired by her story; a young woman who started her successful bakery amidst all odds. She needs to build a small business website that communicates her story, mission, and values simply. 
With respect for all genders of customers, with a hint of female empowerment, all united by yummy cakes. Small business websites are important to attract the right target audience, support like-minded people and gain profits.
5 Great Tactics to Build a Small Business Website
No goal can be achieved without a plan, but tips and tricks make planning sweeter! (Yum, cakes!)
#1 Choose an Easy-To-Use Website Building Platform
Buildings must stand tall on a stable foundation. Weak foundations mean low durability, and you don't want to invest in something that won't last long. Similarly, Pam's website needs a good platform to be built on that's user-friendly for a baker like Pam. 
Pam also needs to find an inexpensive website builder with tools she can master and customizable options. Templates can't communicate everything about her business. Easy, economical, and effective. These are 3 signs of a great website building platform for any small business.
#2 Effective Domain Name
A domain name is a name displayed in a website's URL or web address. Pam's ideal domain name should be short and memorable so customers can easily remember it next time they want to indulge in some mouthwatering cupcakes. Pamela obviously wants to promote her brand on social media. An excellent tip would be to use a domain name that can also be used as her social media business name, ticking two boxes off in one go.
Once you decide on a name, do some research in order to find out if the domain name is available. If it is available, you must check if the price is worth the investment. This is mainly because most domain names are owned by others and must be purchased. Consequently, great domain names build brand awareness, attract customers, and make your business more reputable. Having a unique name like Google requires heavy investments for branding that a small business can't afford. While we at Alapra believe our branding is good enough to get ourselves out there, not every company has branding enthusiasts like us. Do they?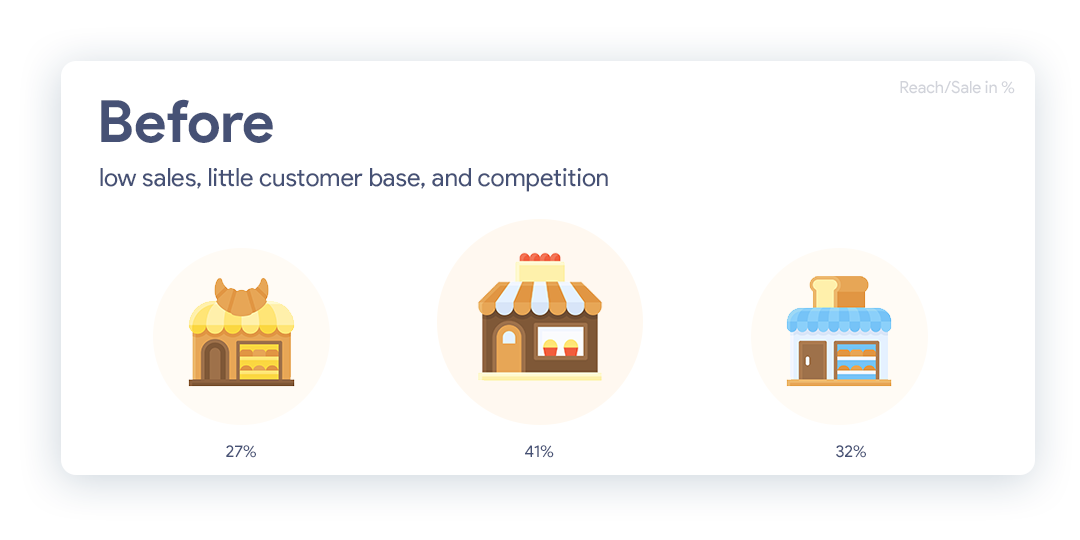 #3 Meet Your Customer's Needs
Are Pamela's customers trying to devour some delicious cupcakes at an affordable price? Or are they looking for cupcakes that look enticing and promote a message? Pam needs to identify what her customers want and place important information in plain sight. Nobody wants to go around a maze to find dark chocolate cupcakes with sprinkles on top. That would be frustrating.
As much as placing clear landing pages classifying cupcake categories like "flavoured cupcakes," "cupcakes with a message" and more is vital, it's also important to urge customers to buy them. If Pam's customers want tasty cupcakes, the call-to-action, "indulge now" or "save and devour" for affordable cupcakes, are great calls to action that can persuade customers to purchase what they're looking for.
#4 Make the Interface Memorable (In a Good Way!)
Internet users are impatient, even if they are in desperate need of something. Slow websites tire them, so you need to make sure your site is simple and doesn't take forever to load. Google research shows that sites that take between one and five seconds to load have a chance of having a 90% bounce rate.
The best way to do this is to make sure your sites don't have more than what is necessary. We didn't forget Pamela. Ideally, she should not flood her site with an abundance of eye-catching cupcake images and videos. Too many images, moving elements or copy spewed everywhere will slow down the site's speed. Instead, she should organize the site and its contents wisely to give visitors a pleasant user experience.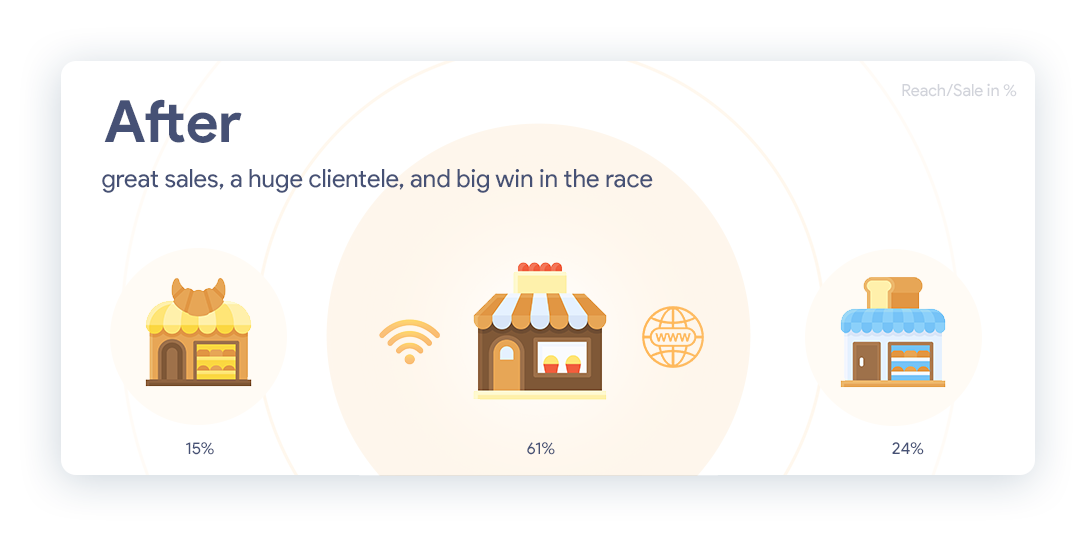 #5 Content Is Everything
Blogs, images, links, videos, service descriptions, and the list goes on. Content has to be concise, purposeful, and persuasive. Small businesses should have smaller sites displaying the most crucial information. A blend of important text and imagery can do wonders for the experience a site provides to a customer! 
An Unbounce study shows that copy has twice the impact of design in converting a visitor to a customer. While a well-designed site, responsive to both desktop and mobile, is important, it is like a beautiful human with no body organs – meaningless.
Let A Branding Agency Do The Magic for You
Our tips are clear and compelling, but website building might still feel overwhelming. That's why Alapra builds custom websites, applying more than just five tactics to get small businesses snowballing into success. Alapra provides affordable solutions for businesses in Toronto which are looking to enhance their website creation and website branding. 
Build a website with our branding specialists now. Get in touch to find out more.