Top 5 Brand Strategies to Grow Your Business in 2022
Welcome to Alapra's take on branding! If you own a brand looking to utilize the digital space better, you're in the right place, my friend! Brand strategies have become increasingly significant over the years, and we have jumped on the bandwagon of businesses that are making the most of their branding efforts.
In this article, we have rounded the 5 best brand strategies that you can implement to guarantee successful business growth in 2022! Before we dive into the curated list, let's have a look at what brand strategies are and why they are crucial to growing your business.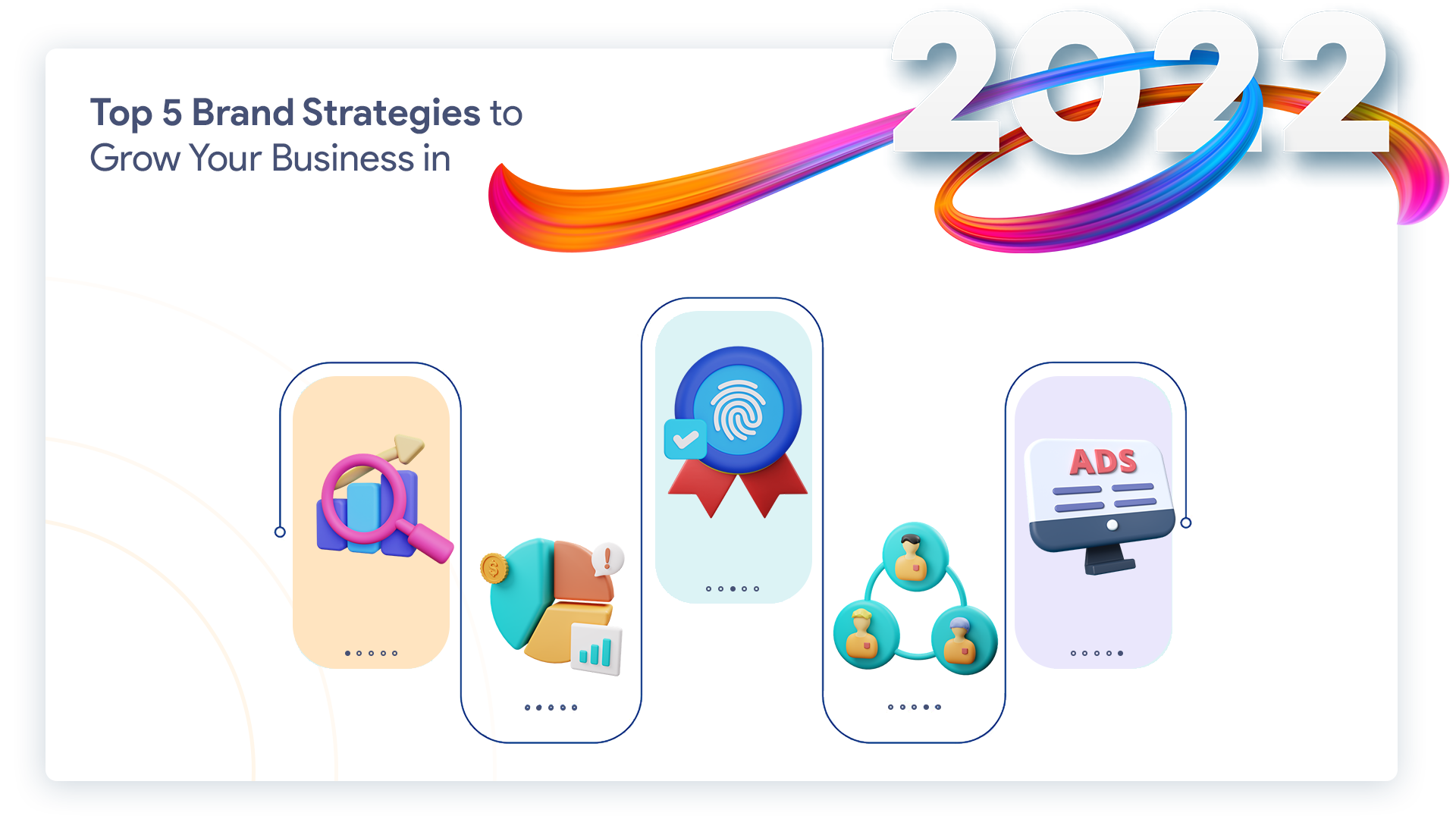 What Is a Brand Strategy?

A brand strategy is a long-term plan developed to streamline business goals and achieve these set goals through a "brand" that is curated according to your niche, target audience, and budget. Yes! That was a lot of information, but we will break it down for you. 
Let's say your niche is the chocolate industry and you specialize in "home-made", healthy chocolates that do not compromise the taste of ordinary chocolates (we are chocolate-lovers and we approve of this business idea!). You need to know why you've made the business, and what you want out of it. Do you want to be the best chocolatier on a global scale? Do you want to start from chocolates and shift to a healthy range of all desserts? A brand strategy helps you find your goals and do what is needed to achieve them.
You can't make the chocolates while staying stagnant in the same place expecting customers to flood in. You need to draw out a plan which will take your brand and chocolates to the forefront!. How can you create a brand that is the best in the market? By creating a brand strategy tailored to taking your homemade healthy chocolate brand to the spotlight! (We accept payments in chocolates – just kidding but we'd love to!)
What is the Importance of Brand Strategies?

At Alapra we believe branding is the core to success – and here's why! Brand strategies showcase your unique selling points while aligning all the aspects of your brand according to your brand's message. With a successful brand strategy in place, you are consequently making sure your brand is consistent and attracts customers. A study by Demand Metric showed that businesses with consistent branding experienced 3.5 times more brand exposure than inconsistent brands.
Let's bring back the chocolate business here. (Yes, we are going to use the same example, because we swear by chocolates!). If you are looking to expand into providing a healthy dessert range – your brand strategy will help you make sure you are trying to reach customers looking for a healthy range of desserts rather than focusing on people that want a better alternative to only chocolate. This way, you get customers for the products you offer right now and future products.  
Now that you know why brand strategies are important, here are the top 5 recommended brand strategies that you can use to grow your business in 2022!
The 5 Best Brand Strategies for Business Growth
       #1 Conducting Market Research
Brands need to be heading in the right direction to be successful. Finding the correct direction to guide the brand can only be done by conducting complete market research. As a result, you understand the industry, your competitors, and the behavior of your target audience to reach them better.
Simply imagine Mcdonald's sharing tips on fine dining just because they sell food? That would be awful for their brand and also damage its reputation. It would attract customers expecting a more refined ambiance, and drive away customers wanting a crispy burger on the go! 
       #2 Establishing a Unique Value Proposition
Consumers need to know why your brand is the best option for their requirements, for example, the "healthy" aspect of those homemade chocolates. A unique value proposition is the value consumers receive simply by choosing your brand. 
Your unique value proposition can be competitive rates, instant delivery, and more! Establishing a unique value proposition helps your brand carve out its own place, secure a distinctive position in the market, and help chocolate lovers eat their favorites – guilt-free! 
       #3 Knowing How to Create a Brilliant Brand Identity
The digital age thrives on attracting people through powerful visual content. Overly contrasting brand colors, inconsistent brand content, and fonts can all drive away potential customers. Instead, you need to understand the psychology of your customers and find a way to tap into their emotions.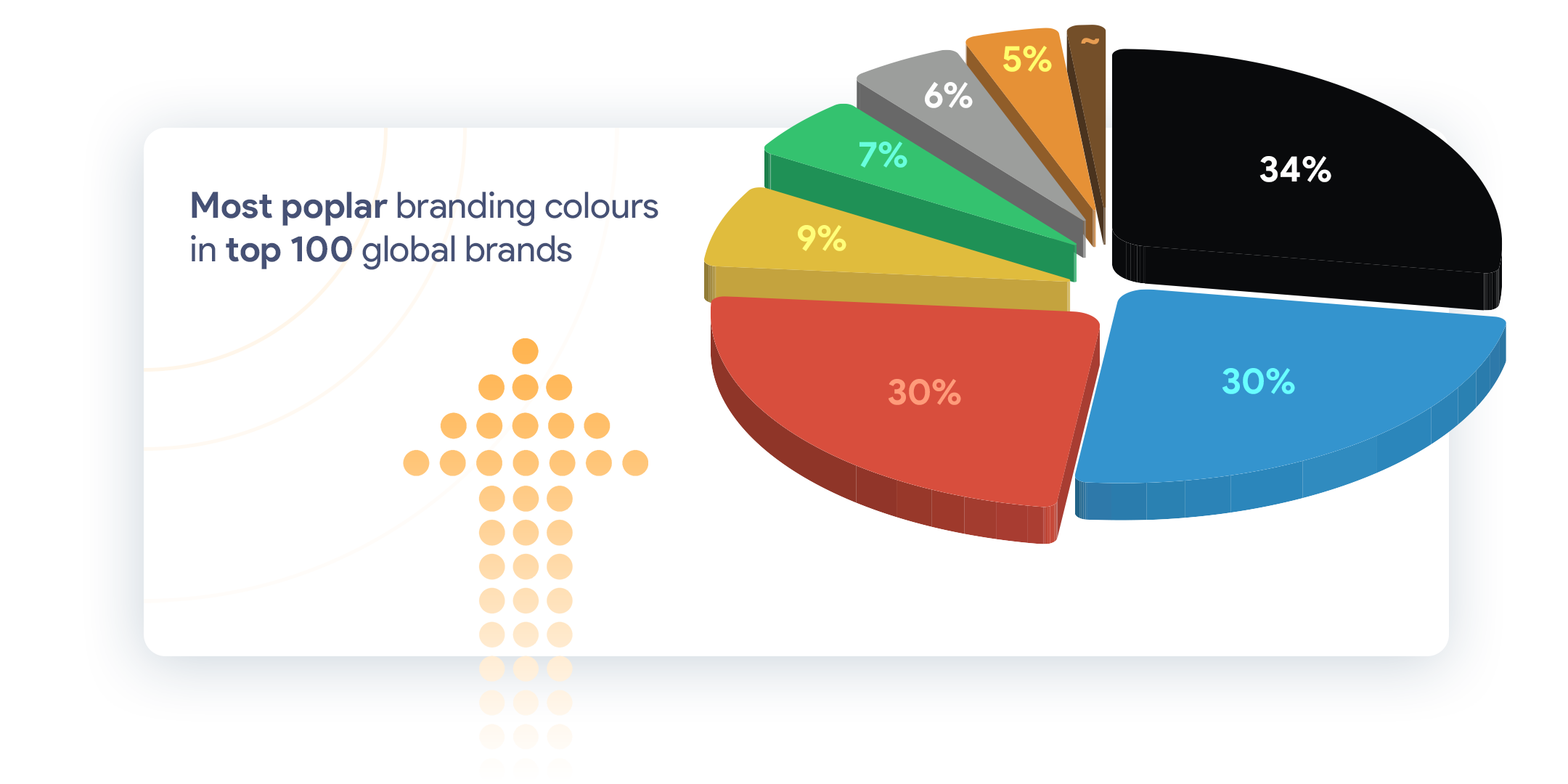 A 2018 study by Reboot showed that simply using the right colors improves brand recognition by 80%.  
For example, your chocolate business needs to use colors that reach consumers based on their psychology when considering brands. Simply using brown for chocolate isn't going to work. Hence, we love Ferrero Rochers and a huge part of this is because the brand "looks" royal with its usage of gold in its logo, packaging, and more. Similarly, you just need to ensure the identity of your brand is unique, relevant, and touches the emotions of your customers.
Learning how to create the identity of your brand is an exceptional brand strategy that will take your brand directly to your target audience! 
       #4 Increase Relatability with your Brand
People dislike leaving their comfort zones unless and otherwise, they find your brand relatable. Are you trying to sell foot creams? You need to tell customers that you understand their pain, and how the cream has helped other people having the same concerns. This way you can get customers sprinting into your brand while also helping you keep them interested! 
You can also build brand relatability by sharing your brand story and confiding in your consumers. Increase the opportunity for consumers to relate to your brand. This helps tap into their comfort zone, and recognize your brand as one of their own. 
       #5 Don't Forget Your Marketing and Advertising 
All aspects of your brand are ways of marketing and advertising your brand to consumers, and you need to build a brand strategy keeping that in mind. I'd explain this in detail, but we need a foot cream right now cause we've been walking around this blog quite a lot. 
I wish we had a foot cream for sale because you'd be clicking on that link to know what the hype is about. This is what I'm talking about. I don't intend to market it, it's just our content here, but it will serve as a marketing effort. This is why it is important to remember that every element of your brand is a useful part of marketing and advertising your business. 
Conclusion

The best brand strategy is an intricate plan to achieve your business goals and experience growth! From conducting research to not forgetting brand growth tactics- everything is a brand strategy. Alapra is equipped with superpowers that tackle your brand strategy needs. We will whip out the best logo for your business with a complementing website design in your efforts to implement the right brand strategies! 
Contact our team to find out how we can create a successful brand strategy which is perfect for your brand!